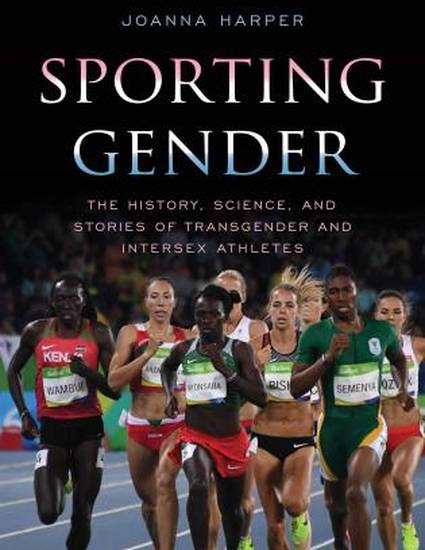 Book
The History, Science, and Stories of Transgender and Intersex Athletes
(2019)
Abstract
From the Publisher:
The 2020 Tokyo Olympic Games are likely to feature the first transgender athlete, a topic that will be highly contentious during the competition. But transgender and intersex athletes such as Laurel Hubbard, Tifanny Abreu, and Caster Semenya didn't just turn up overnight. Both intersex and transgender athletes have been newsworthy stories for decades. 
In Sporting Gender: The History, Science, and Stories of Transgender and Intersex Athletes, Joanna Harper provides an in-depth examination of why gender diverse athletes are so controversial. She not only delves into the history of these athletes and their personal stories, but also explains in a highly accessible manner the science behind their gender diversity and why the science is important for regulatory committees—and the general public—to consider when evaluating sports performance. 
Sporting Gender gives the reader a perspective that is both broad in scope and yet detailed enough to grasp the nuances that are central in understanding the controversies over intersex and transgender athletes. Featuring personal investigations from the author, who has had first-person access to some of the most significant recent developments in this complex arena, this book provides fascinating insight into sex, gender, and sports. 
« less
Publication Date
December, 2019
Publisher
Rowman & Littlefield
Citation Information
Joanna Harper. The History, Science, and Stories of Transgender and Intersex Athletes. (2019)
Available at: http://works.bepress.com/joanna-harper/6/