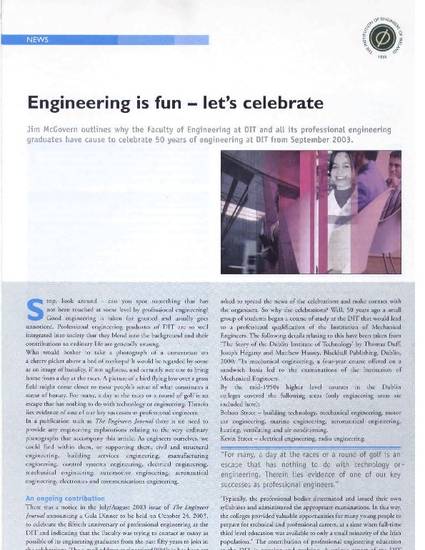 Article
Engineering is Fun - let's Celebrate
Articles
Publication Date
2003-9-1
Rights
This item is available under a Creative Commons License for non-commercial use only
Abstract
In this news article the author outlines why the Faculty of Engineering at DIT and all its professional engineering graduates have cause to celebrate 50 years of engineering at DIT from September 2003.
Citation Information
McGovern, J.: Engineering is fun - let's celebrate. The Engineers Journal, Dublin, vol. 57, no. 7, pp. 14 & 15. September, 2003.