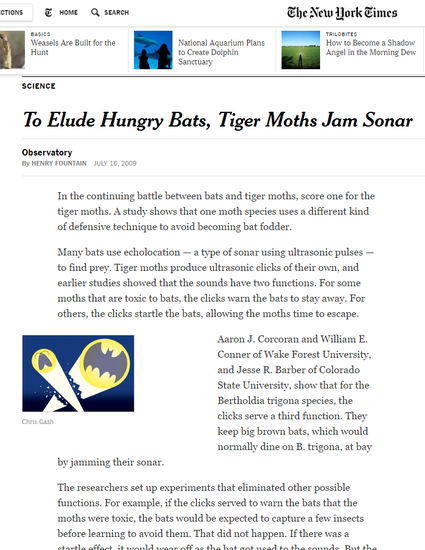 Popular Press
To Elude Hungry Bats, Tiger Moths Jam Sonar
The New York Times (2009)
Abstract
In the continuing battle between bats and tiger moths, score one for the tiger moths. A study shows that one moth species uses a different kind of defensive technique to avoid becoming bat fodder.
Publication Date
July 16, 2009
Citation Information
Henry Fountain. "To Elude Hungry Bats, Tiger Moths Jam Sonar"
The New York Times
(2009)
Available at: http://works.bepress.com/jesse_barber/6/