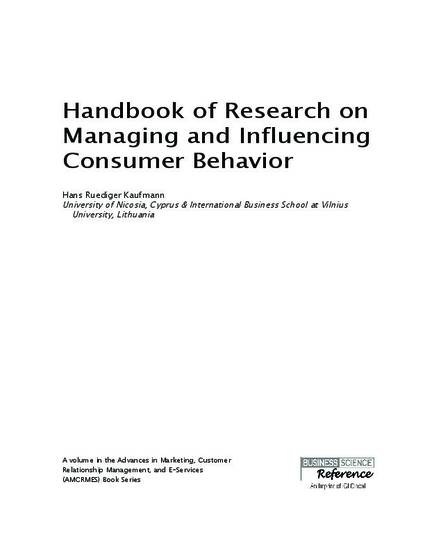 Contribution to Book
The Role of Individual Behavior and Social Influence in Customer Relation Management.
Handbook of Research on Managing and Influencing Consumer Behavior (2015)
Abstract
One of the crucial trends in business is to offer one-to-one personalized services. In this context, companies
try to build customer relationship management systems based on the customer social relations
and behavioral patterns. The key issue is predicting to which products or services a particular customer
is likely to respond. Additionally, identifying peer-to-peer influence on social network sites is critical to
a social media marketing strategies. That is why companies have to learn to understand their customer
in the broader social context in order to build successful Customer Relationship Management (CRM)
systems, which are described in this chapter. In those systems, the individual customer behavior patterns
can be used to build an analytical customer profile. Based on the profile, a company might target
a customer with a personalized message. In this chapter, the authors use four research studies in order
to extensively present this issue.
Keywords
Customer Relationship Management,
Social Influence
Editor
Hans Ruediger Kaufmann
Series
A volume in the Advances in Marketing, Customer Relationship Management, and E-Services (AMCRMES) Book Series
Citation Information
Jerzy Surma. "The Role of Individual Behavior and Social Influence in Customer Relation Management." Hershey
Handbook of Research on Managing and Influencing Consumer Behavior
(2015) p. 385 - 396
Available at: http://works.bepress.com/jerzy_surma/11/