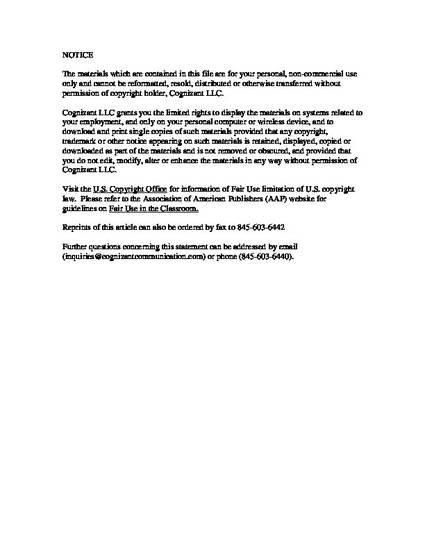 Article
Increasing National Space Engineering Productivity and Educational Opportunities via Intrepreneurship, Entrepreneurship and Innovation
Technology and Innovation (2013)
Abstract
Research and educational efforts related to space engineering or requiring access to space face significant startup costs. The cost of developing a 1-U (10 cm × 10 cm × 11 cm) CubeSat from scratch can be approximately $250,000. Those buying a kit must pay amortized vendor development costs on a per-mission basis, creating a lower per-mission barrier. Kit users are also constrained by being unable to make changes to vendor subsystems without incurring substantial redevelopment costs or vendor charges. The Open Prototype for Educational NanoSats (OPEN) is changing this by providing freely available design documents for a 1-U CubeSat class spacecraft and its component subsystems. The OpenOrbiter spacecraft, currently under development at the University of North Dakota, will serve to demonstrate and validate these designs. The OpenOrbiter program is also demonstrating new techniques in interdisciplinary education and how disciplines that were not traditionally included in small spacecraft development efforts can aid the program through and benefit from involvement. This article provides an overview of OPEN and OpenOrbiter as well as considering its benefits to the national aerospace engineering efforts and its educational benefits.
Keywords
Technology,
Innovation,
Productivity,
Scientific Missions,
OpenOrbiter
Publication Date
December, 2013
Citation Information
Jeremy Straub. "Increasing National Space Engineering Productivity and Educational Opportunities via Intrepreneurship, Entrepreneurship and Innovation"
Technology and Innovation
Vol. 15 Iss. 3 (2013)
Available at: http://works.bepress.com/jeremy_straub/160/