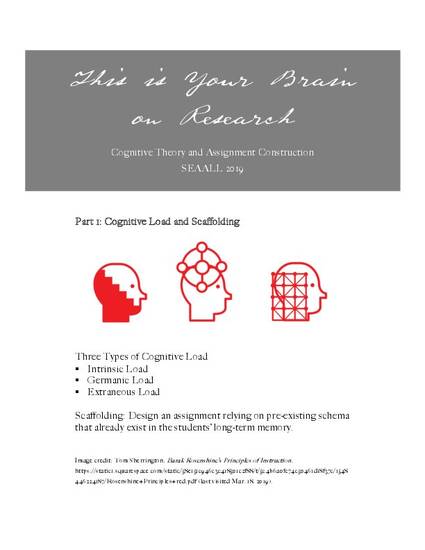 Presentation
This is Your Brain on Research: Cognitive Theory and Assignment Construction
Southeastern Chapter of American Association of Law Libraries (2019)
Abstract
Are there better ways to craft legal research assignments? This panel discussion will review current cognitive theory (spaced & varied repetition, scaffolding, etc.) and discuss how it can facilitate challenging, fair, and informative legal research assignments. We work with students that have a variety of skill levels and backgrounds. It is critical that we are engaging each member of our classroom in an intentional manner.
Keywords
legal research,
legal research instruction,
cognitive theory,
assignment construction
Publication Date
March 22, 2019
Citation Information
This is Your Brain on Research: Cognitive Theory and Assignment Construction at the SEAALL Annual Meeting (Mar. 22, 2019).