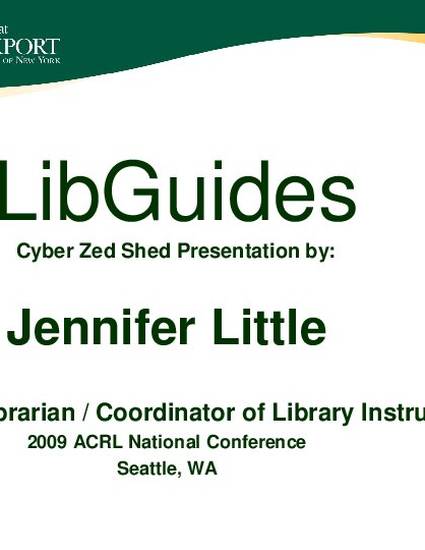 Presentation
LibGuides
Library Presentations
Document Type
Presentation
Publication Date
3-1-2009
Abstract
LibGuides have allowed the College at Brockport librarians to update and design research guides more efficiently and effectively than in the past. They have created a way for librarians to collaborate with faculty outside of the library to improve students' access to resources. Faculty have been willing to work with librarians as they develop guides specific to their courses.
Citation Information
Little, J. (2009, March). LibGuides. Presentation at the ACRL (Association of College and Research Libraries) National Conference, Seattle, WA.