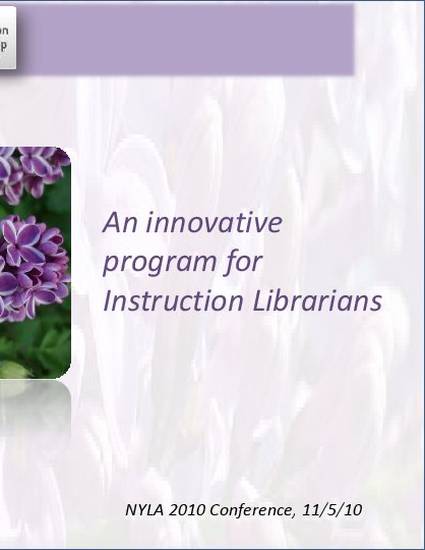 Presentation
LILAC Innovative Program for Instruction Librarians
Library Presentations
Document Type
Presentation
Publication Date
11-1-2010
Abstract
Librarians from Rochester-area colleges worked together to create LILAc -- the Library Instruction Leadership Academy. The aim of the academy was to prepare librarians to be better instructors in their current or future jobs. The program was a huge success and is now being duplicated by other areas in New York State.
Citation Information
Costello, M., Hoffman, K. D., Alvarez, B., Rath, L. T., Little, J. J., & Kettel, B. (2010, November). LILAC innovative program for instruction librarians. Presentation at the NYLA (New York Library Association) conference, Saratoga Springs, NY.