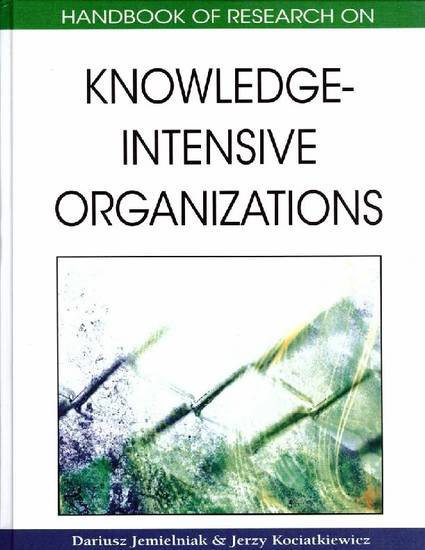 Contribution to Book
Knowledge Management: Fad or Enduring Organizational Concept?
Handbook of Research on Knowledge-Intensive Organizations (2009)
Abstract
Knowledge management and knowledge-intensive work are two of today's hot buzzwords, though both already have a history of managerial usage. While some authors claim that knowledge is the most important organizational asset in contemporary society, others retort that much of knowledge management literature and practical solutions are just perfunctory and propagandist and many, if not most, managerial polices rely on manipulation of emotions and identity creation. This chapter aims to capitalize on this fascinating and timely research area. We want to present the current business fad of knowledge-management in terms of excess and forgetful repetition of ideas. We look at knowledge management as an idea of highly suspect utility, and search for explanations for and possible counterbalances to its ubiquity.
Keywords
knowledge management fad,
popularity of knowledge management,
critical view on knowledge management
Editor
Jemielniak, D. and Kociatkiewicz, J.
Publisher
Information Science Reference
Citation Information
Jemielniak, Dariusz and Kociatkiewicz, Jerzy (2009) Knowledge Management: Fad or Enduring Organizational Concept?,
Handbook of Research on Knowledge-Intensive Organizations
, eds. D. Jemielniak and J. Kociatkiewicz, Hershey-New York: Information Science Reference