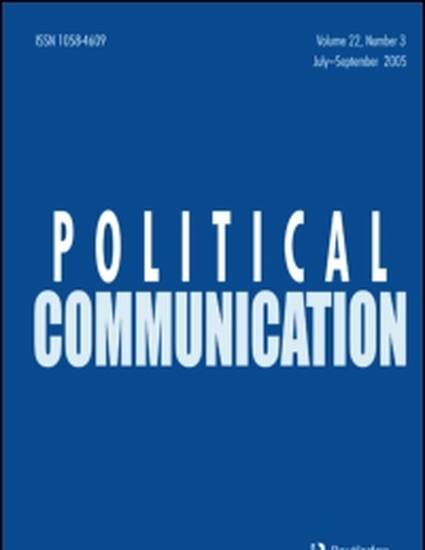 Article
Emotion, Motivation, and Social Information Seeking About Politics
Political Communication (2014)
Abstract
Do citizens engage in disagreeable discussion to acquire novel information about politics, or does such behavior reflect more social/expressive motives? In this article, we use emotion to illuminate why citizens would engage in political discussion across lines of difference. Advancing hypotheses informed by affective intelligence theory, we use two data sets from the American National Election Studies to examine the conditions under which disagreeable discussion is consistent with different models of political discussion. Our findings are twofold. First, overall we find mixed evidence to support information seeking motives. Disagreeable discussion—regardless of conceptualization and operationalization—is poorly predicted by emotions associated with information seeking (e.g., fear), while it is better structured by emotions associated with expression and participation (e.g., enthusiasm). Second, leveraging available temporal information, we find evidence that, although only suggestive, is consistent with emotion leading to disagreeable discussion (rather than disagreement leading to emotion). We discuss the utility and limitations of using emotion to examine interpersonal discussion networks, situating our effort in a broader research agenda on social influence.
Keywords
disagreement,
discussion networks,
emotions,
motives,
social influence
Citation Information
Jeffrey Lyons and Anand Sokhey. "Emotion, Motivation, and Social Information Seeking About Politics"
Political Communication
Vol. 31 Iss. 2 (2014)
Available at: http://works.bepress.com/jeffrey_lyons/6/