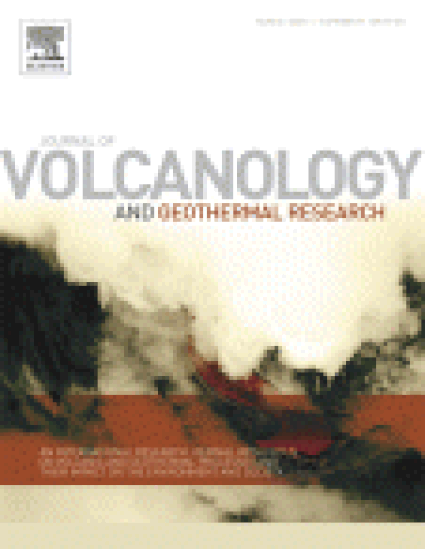 Article
Characterizing Complex Eruptive Activity at Santiaguito, Guatemala Using Infrasound Semblance in Networked Arrays
Journal of Volcanology and Geothermal Research (2011)
Abstract
We implement an infrasound semblance technique to identify acoustic sources originating from volcanic vents and apply the technique to the generally low-amplitude infrasound (< 3 Pa at 1 km) signals produced by Santiaguito dome in Guatemala. Semblance detection is demonstrated with data collected from two-element miniature arrays with ~ 30 m spacing between elements. The semblance technique is effective at identifying a range of eruptive phenomena, including pyroclastic-laden eruptions, vigorous degassing events, and rockfalls, even during periods of high wind contamination Many of the detected events are low in amplitude (tens of mPa) such that they are observed only by select arrays positioned with proximity and line-of-sight to the source. Larger events, such as the pyroclastic-laden eruptions, which occurred bi-hourly in 2009, were detected by all five arrays and produced an infrasonic signal that was correlated across the network. Network correlated events can be roughly located and map to the summit of the Caliente Vent where pyroclastic-laden eruptions originate. In general, the degree of Santiaguito infrasound event correlation is poor across the network, suggesting that complex source geometry contributes to asymmetric sound radiation.
Keywords
Dome volcanism,
Infrasound,
Semblance
Publication Date
January, 2011
Citation Information
J. B. Johnson, J. Lees and N. Varley. "Characterizing Complex Eruptive Activity at Santiaguito, Guatemala Using Infrasound Semblance in Networked Arrays"
Journal of Volcanology and Geothermal Research
Vol. 199 Iss. 1-2 (2011)
Available at: http://works.bepress.com/jeffrey_johnson/4/