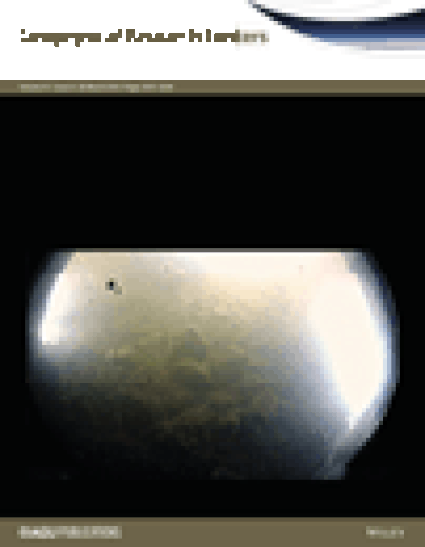 Article
Imaging Thunder
Geophysical Research Letters (2011)
Abstract
We use a network of broadband microphones, including a 4-element array, to locate the sources of thunder occurring during an electrical storm in central New Mexico on July 24th, 2009. Combined slowness search and distance ranging are used to identify thunder regions in three dimensions (out to 12 km) and for two overlapping frequency bands (1–10 and 4–40 Hz). Distinct thunder pulses are locatable and used to predict time-of-arrival to neighboring stations and to identify correlated phases across the network. Spatial correlation is also found between the thunder source regions and regions of very high frequency (VHF) radiation as located by the New Mexico Lightning Mapping Array (LMA). Some of the misfit between the LMA and thunder locations is attributable to differences in excitation mechanisms of the respective radiation, which is related to current impulses in lightning channels (for thunder) and incremental ionization of the atmosphere (for VHF emissions).
Publication Date
October 15, 2011
Citation Information
J. B. Johnson, R. O. Arechiga, R. J. Thomas, H. E. Edens, et al.. "Imaging Thunder"
Geophysical Research Letters
Vol. 38 (2011)
Available at: http://works.bepress.com/jeffrey_johnson/2/