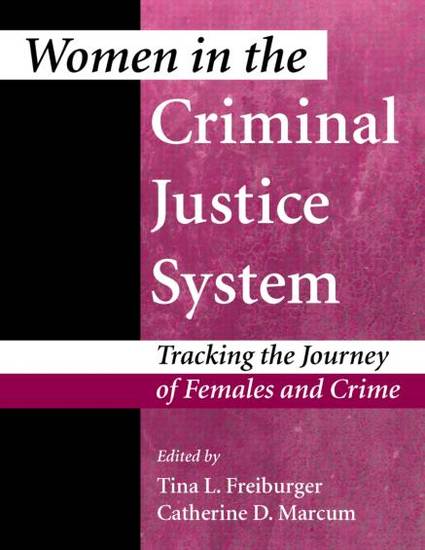 Contribution to Book
Criminal Justice as a Male Enterprise
Women in the Criminal Justice System: Tracking the Journey of Females and Crime
Publication Date
7-29-2015
Document Type
Book Chapter
Abstract
Women in the Criminal Justice System: Tracking the Journey of Females and Crime provides a rare up-to-date examination of women both as offenders and employees in the criminal justice system. While the crime rate in the United States is currently decreasing, the rate of female incarceration is rising. Female participation in the criminal justice workforce is also rising. However, women on both sides of the system experience special issues. This book presents the current state of females in the system through contributions by expert authors. The book discusses the criminal justice system's reaction to women, as well as the successes and failures of its responses and current and future consequences. The surge of incarcerated women comes with accusations of sexism, racism, and differential treatment, and female employees face sexual harassment, corruption, and differential pay. It examines the victimization of women through sexual and physical assault, victimization during incarceration, and the need for services such as financial assistance, addiction treatment, and psychological care for issues unique to women. The early chapters outline the history of women in the context of the criminal justice system, and lead into chapters that address specific women's issues. Each chapter contains discussion questions to broaden understanding of the history and issues relating to women in the system. The chapters also highlight key concepts, significant statistics, and legislative landmarks in criminal justice for women. As a historical analysis and currently informed resource, Women in the Criminal Justice System is a landmark work in its own right. It gives you a firm understanding of past problems that women faced in criminal justice, the present problems concerning women, how progress was made from past to present, and what progress is still needed.
Citation Information
Cohen, J. W. (2015). Criminal justice as a male enterprise. In T. L. Freiburger & C. D. Marcum (Eds.), Women in the Criminal Justice System: Tracking the Journey of Females and Crime. Boca Raton, FL: CRC Press, Taylor & Francis Group.