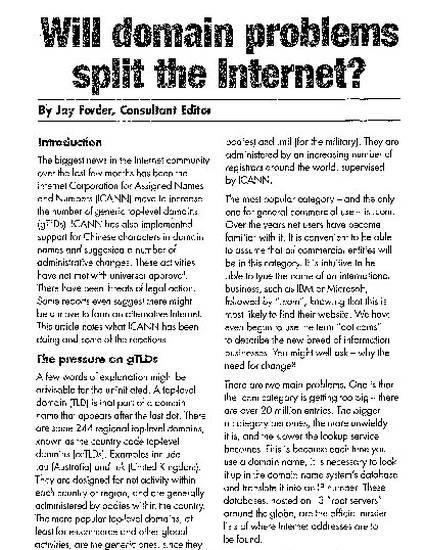 Article
Will domain problems split the Internet?
Law Faculty Publications
Date of this Version
12-1-2000
Document Type
Journal Article
Abstract
[Extract] The biggest news in the Internet community over the last few months has been the Internet Corporation for Assigned Names and Numbers (ICANN) move to increase the number of generic top-level domains (gTLDs). ICANN has also implemented support for Chinese characters in domain names and suggested a number of administrative changes. These activities have not met with universal approval.
Citation Information
Jay Forder. "Will domain problems split the Internet?" (2000)
Available at: http://works.bepress.com/jay_forder/23/