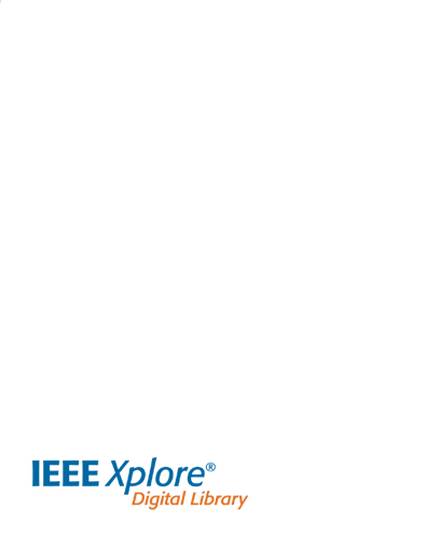 Presentation
A new miniaturized fractal bandpass filter based on dual-mode microstrip square ring resonator
2008 IEEE 5th International Multi-Conference on Systems, Signals and Devices, SSD 2008, Amman, Jordan (2008)
Abstract
A novel fractal dual-mode microstrip bandpass filter
design has been introduced in an attempt to produce filters with
highly miniaturized size for modern wireless applications. The
filter structure has been generated based on the 3rd iteration
Minkowski-like pre-fractal geometry, using the conventional
dual-mode square ring resonator as the initiator in the fractal
generation process. The space-filling property , self-similarity and
the diagonal symmetry of the structures corresponding to the
successive iteration levels of this fractal geometry have found to
produce reduced size filter structures with accepted performance.
The bandpass filter structure produced by the 3rd iteration of
this fractal geometry can be considered as a novel design with
adequate performance. This design structure possesses a size
reduction of about 72% compared with the conventional dual-mode
square ring resonator operating at the same frequency and
using the same substrate material. In addition, the new design
technique seems reliable, since it provides the filter designers with
more degree of freedom and further size reduction as compared
with those reported in the literature.
Keywords
Microstrip bandpass filter,
filter miniaturization,
fractal bandpass filter,
dual-mode resonator
Publication Date
July 20, 2008
DOI
10.1109/SSD.2008.4632887
Citation Information
Jawad K. Ali. "A new miniaturized fractal bandpass filter based on dual-mode microstrip square ring resonator"
2008 IEEE 5th International Multi-Conference on Systems, Signals and Devices, SSD 2008, Amman, Jordan
(2008)
Available at: http://works.bepress.com/jawad_ali/44/