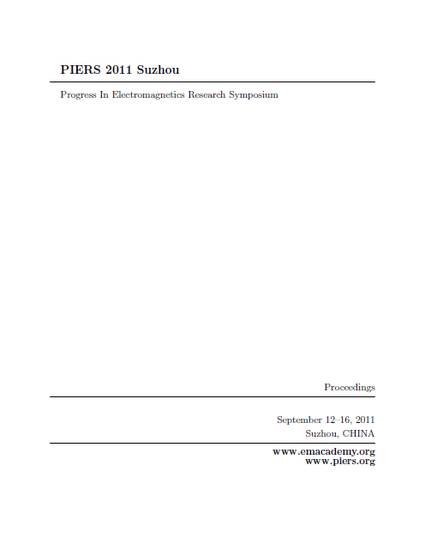 Presentation
An extra reduced size dual-mode bandpass filter for wireless communication systems
Progress In Electromagnetics Research Symposium, Suzhou, China (2011)
Abstract
A new miniaturized dual-mode microstrip bandpass filter is presented. The filter structure has been fractally generated based on the 4th iteration Minkowski-like pre-fractal geometry, using the conventional dual-mode square ring resonator as the initiator in the fractal generation process. It has been found that the presented filter possesses a size reduction of about 88% as compared with the dual-mode bandpass filter based on the conventional square ring resonator. In addition; simulation results show that the filter has acceptable return loss and transmission responses besides the miniaturized size gained.
Publication Date
September 12, 2011
Citation Information
Jawad K. Ali and Nasr N Hussain. "An extra reduced size dual-mode bandpass filter for wireless communication systems"
Progress In Electromagnetics Research Symposium, Suzhou, China
(2011)
Available at: http://works.bepress.com/jawad_ali/35/