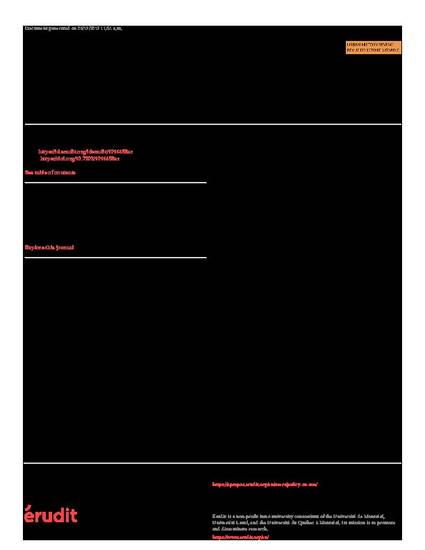 Article
"...to produce the highest type of manhood and womanhood": The Ontario Housing Act, 1919, and a New Suburban Ideal
Urban History Review / Revue d'Histoire Urbaine
Publication Date
3-1-1998
URL with Digital Object Identifier
https://doi.org/10.7202/1016658ar
Abstract
While most scholars generally focus on the failings of the post-WWI Federal-Provincial housing scheme in Canada, we contend that it had far-reaching implications for three major facets of urbanism: housing policy, town planning, and residential architecture. We do so primarily through an examination of the impacts of the Ontario Housing Act, 1919, in the context of contemporary visions of ideal residential environments.
In the 1920s, a major reconceptualization of planning and architecture generated a new ideology of house, home and city which intended to remake existing cities and to create new, efficient and healthy settlements. The ideal city featured increasingly similar, but separate, working-and middle-class homes and neighbourhoods, as well as the sharper definition of functionally specific spaces within the home and the city. State-designed and state-sanctioned working-class housing associated with the housing scheme represented a practical attempt to realize these new ideals on the ground. Since a suburban context was integral to these ideals, we maintain that planning and architecture in 1920s Canada amounted to a new suburban ideal.
Citation Information
Jason Gilliland and Matt Sendbuehler. ""...to produce the highest type of manhood and womanhood": The Ontario Housing Act, 1919, and a New Suburban Ideal"
Urban History Review / Revue d'Histoire Urbaine
Vol. 26 Iss. 2 (1998) p. 42 - 55
Available at: http://works.bepress.com/jason-gilliland/11/