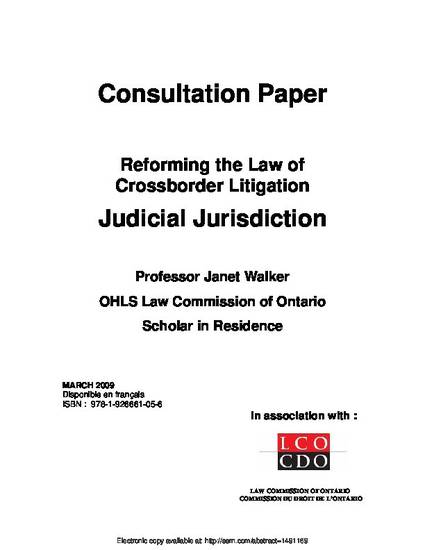 Article
Reforming the Law of Crossborder Litigation: Judicial Jurisdiction
All Papers
Document Type
Working Paper
Publication Date
1-1-2009
Keywords
Judicial Jurisdiction,
Codification,
Conflict of Laws
Abstract
This consultation paper prepared for the Law Commission of Ontario, in association with a Working Group of private international law specialists, considers the current state of the common law in Ontario and the options for codification.
Citation Information
Walker, Janet. "Reforming the Law of Crossborder Litigation: Judicial Jurisdiction." Law Commission of Ontario: Toronto, 2009.