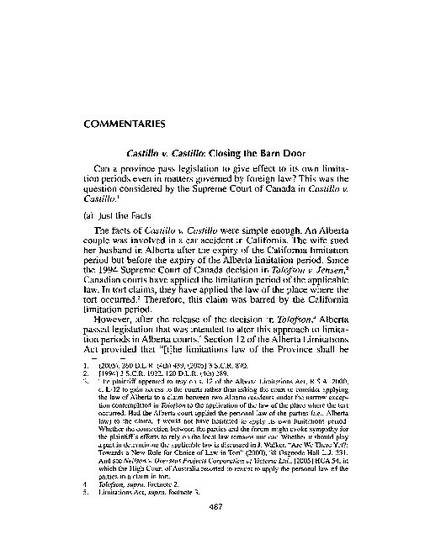 Article
Castillo v. Castillo: Closing the Barn Door
Canadian Business Law Journal. Volume 43, Issue 3 (2006), p. 487-500.
Publication Date
1-1-2006
Keywords
conflict of laws,
federalism,
Limitation Periods
Abstract
Can a province pass legislation to give effect to its own limitation periods even in matters governed by the law of another jurisdiction?
Creative Commons License
Creative Commons Attribution-Noncommercial-No Derivative Works 4.0
Citation Information
Walker, Janet. "Castillo v. Castillo: Closing the Barn Door."
Canadian Business Law Journal
43.3 (2006): 487-500.