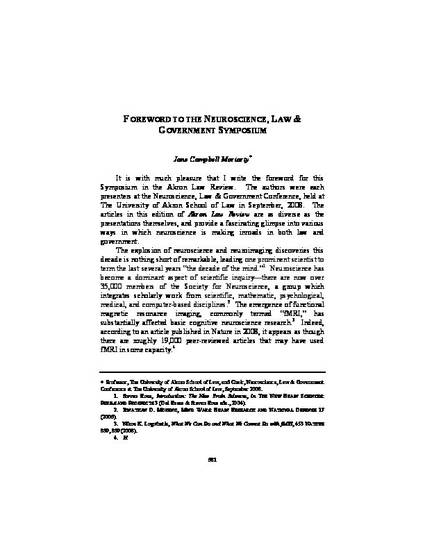 Article
Neuroscience, Law & Government: Foreword to the Symposium
Akron Law Review (2009)
Abstract
The legal and legislative systems have begun to rely on neuroscience in various types of decision-making. Without question, the relationship between the disciplines will become more enmeshed as more data is generated by neuroscientists. Are we ready for this potential sea change that will be both rich and strange?
Citation Information
Jane Moriarty,
Neuroscience, Law & Government: Foreword to the Symposium
, 42
Akron Law Review
681 (2009).