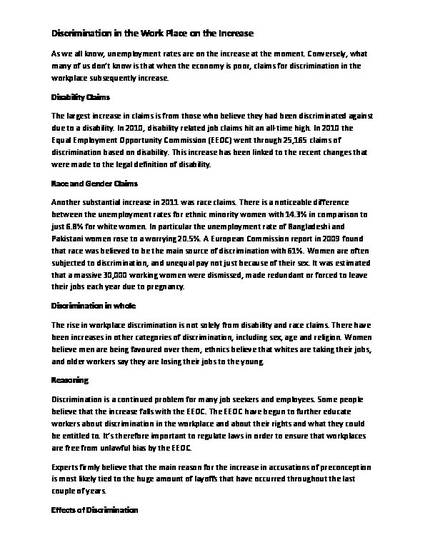 Other
Discrimination in the Work Place on the Increase
(2013)
Abstract
As we all know, unemployment rates are on the increase at the moment. Conversely, what many of us don't know is that when the economy is poor, claims for discrimination in the workplace subsequently increase.
Keywords
employment law,
discrimination,
work
Publication Date
January 28, 2013
Citation Information
By Jamie Knop on behalf of Employment Advice Now in Leeds, UK. For more information see employment law advice.