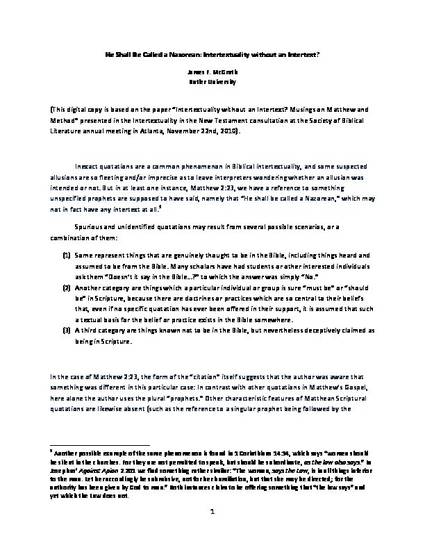 Article
He Shall Be Called a Nazorean: Intertextuality without an Intertext?
Society of Biblical Literature Annual Meeting
Publication Date
9-17-2013
Abstract
Inexact quotations are a common phenomenon in Biblical intertextuality, and some suspected allusions are so fleeting and/or imprecise as to leave interpreters wondering whether an allusion was intended or not. But in at least one instance, Matthew 2:23, we have a reference to something unspecified prophets are supposed to have said, namely that "He shall be called a Nazorean," which may not in fact have any intertext at all.