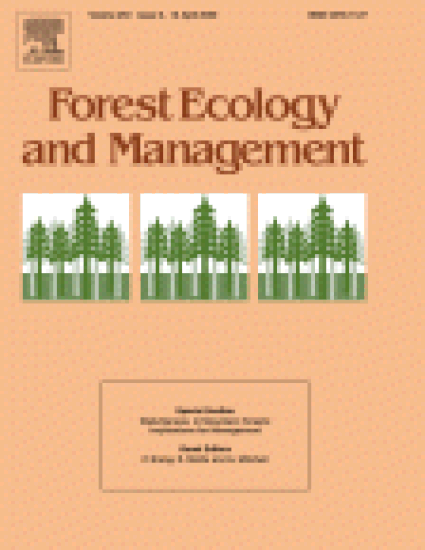 Article
Emulating natural disturbance regimes as a basis for forest management: A North American view
Forest Ecology and Management (2009)
Abstract
It is widely accepted that for many North American forest ecosystems, changes in species composition and structure are associated with departures from natural disturbance regimes (e.g., fire exclusion). It also widely accepted that restoration of species composition and structure, similar to those which existed under natural disturbance regimes, will in turn restore and maintain: (1) ecosystem resilience to a broad range of environmental challenges; (2) important elements of ecosystem function; and (3) disturbance-adapted species assemblages and thus conservation of biodiversity. Much of the research relevant to emulating natural disturbance regimes (ENDR) in North America has focused on natural fire regimes, particularly those characterized by frequent/low-severity fires. Increasingly, attention is being focused on natural disturbance regimes other than fire and on interactions between different disturbance types. However, the greatest challenges to implementation of ENDR are socioeconomic rather than ecological. There is, for example, limited social acceptance of management based on high-severity natural disturbance regimes. And while there is much broader acceptance of ENDR based on frequent/low-severity disturbance regimes, there is nevertheless strong disagreement concerning how ENDR is to be implemented.
Keywords
disturbance,
silviculture,
conservation management
DOI
doi:10.1016/j.foreco.2008.12.019
Citation Information
James N. Long. "Emulating natural disturbance regimes as a basis for forest management: A North American view"
Forest Ecology and Management
Vol. 257 Iss. 9 (2009) p. 1868 - 1873
Available at: http://works.bepress.com/jameslong/162/