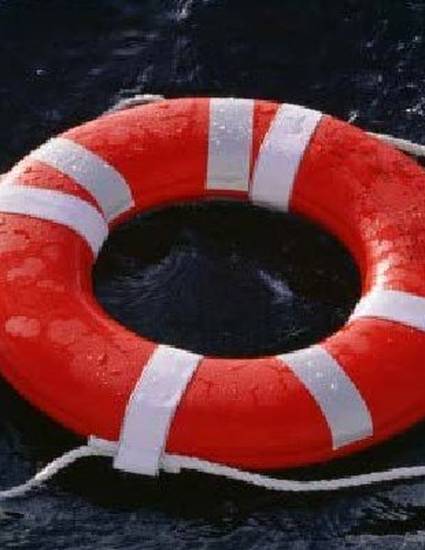 Presentation
Throw this Professor a Life Preserver! saving faculty from drowning in a sea of h-indexes, altmetrics, and impact factors
California Academic & Research Libraries (2016)
Abstract
Two questions from faculty exposed a mysterious world of finding, evaluating and interpreting data about journal prestige, acceptance rates, h-indexes, altmetrics, bibliometrics, impact factors, and citation tracking.
"How many times has my work been cited?"

"Is this a good a journal to publish in?"
Faculty called attention to an area of academic inquiry by repeatedly asking variations of the aforementioned questions that went beyond traditional literature reviews; subject liaisons who know the answers to these questions and expand their expertise to include "
Pre and Post Publishing
" services can increases their value to faculty. "
Pre and Post Publishing
" subject knowledge covers citation tracking (aka post-publication concerns) and components of the journal selection (aka pre-publication needs).Why should subject liaisons develop expertise in matters of publishing and citation tracking? The short answer is these topics are important to faculty.
Our
Pre and Post Publishing
services began with librarians learning about journal selection considerations for faculty seeking to publish articles.  We searched for library resources that could answer those concerns and created an infographic to guide faculty to the appropriate materials.  Then we presented our
Pre and Post Publishing
service to faculty at their division meetings.  To evaluate and improve our services, we surveyed faculty on their
Pre and Post Publication
needs and whether or not they found the libraries services valuable.
Our
Pre and Post Publishing
service strengthened the library's role in supporting university goals.  One of the goals in our university's strategic plan states, "producing superior scholarship will flourish as X University continues to hire faculty and staff who are themselves lifelong learners actively engaged in meaningful research and scholarly productivity." Thus, like most university's faculty members, our professors are expect to research and "engage in… scholarly productivity" aka publish. 
Pre and Post Publishing
services support faculty striving to meet these goals.
Our presentation will explain the benefits of developing
Pre and Post Publishing
services:
·
Understanding academic publishing
·
Supporting your university's strategic plan/mission
·
Creating opportunities to (re)connect with faculty over expanded services
·
Increasing your value to faculty
·
Sharpening your reference skills by applying known methods to a new area of inquiries; the fields for which we liaison
·
Developing your subject knowledge
·
Keeping you abreast of the latest publishing trends
·
Improving your  ability to publish
We hope liaisons will be encouraged to address their professors'
Pre and Post Publishing
needs. 
Keywords
publishing,
faculty outreach
Publication Date
Spring April 1, 2016
Citation Information
Jaimie Beth Colvin and Marc Vinyard. "Throw this Professor a Life Preserver! saving faculty from drowning in a sea of h-indexes, altmetrics, and impact factors"
California Academic & Research Libraries
(2016)
Available at: http://works.bepress.com/jaimiebeth-colvin/10/