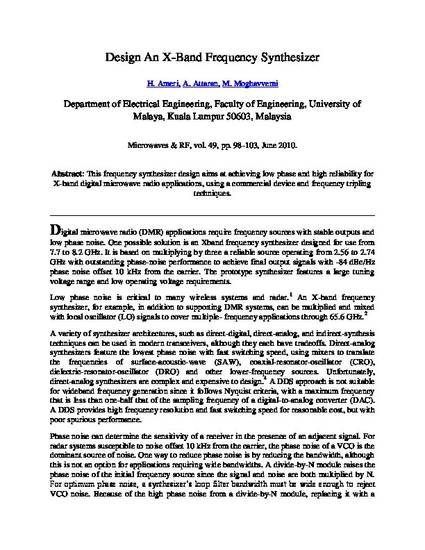 Article
Design An X-Band Frequency Synthesizer
Microwaves & RF (2010)
Abstract
This frequency synthesizer design aims at achieving low phase and high reliability for X-band digital microwave radio applications, using a commercial device and frequency tripling techniques.
Publication Date
June, 2010
Citation Information
H. Ameri Mahabadi
, A. Attaran, and M. Moghavvemi, "Design An X-Band Frequency Synthesizer," Microwaves & RF, vol. 49, pp. 98-103, June 2010.