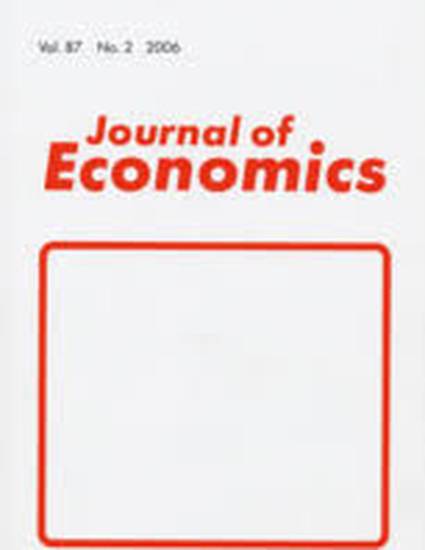 Article
Subsidizing cooperative and noncooperative R&D in a duopoly with spillovers
Journal of Economics (1997)
Abstract
Comparing the effect on private R&D investments of allowing firms to cooperate in R&D with that of providing R&D subsidies reveals that in general the latter policy is more effective than the former in promoting R&D activity. Analyzing the implementation of both policies simultaneously reveals that subsidizing cooperative and noncooperative R&D leads to the same market outcome. The preferred R&D-stimulating policy is to subsidize optimally an agreement according to which firms only share the outcomes of their independent research.
Keywords
R&D subsidies,
Cooperation in R&D,
Cournot duopoly,
spillovers
Publication Date
July, 1997
Citation Information
Jeroen Hinloopen. "Subsidizing cooperative and noncooperative R&D in a duopoly with spillovers"
Journal of Economics
Vol. 66 Iss. 2 (1997) p. 151 - 175 ISSN: 0931-8658
Available at: http://works.bepress.com/hinloopen/35/