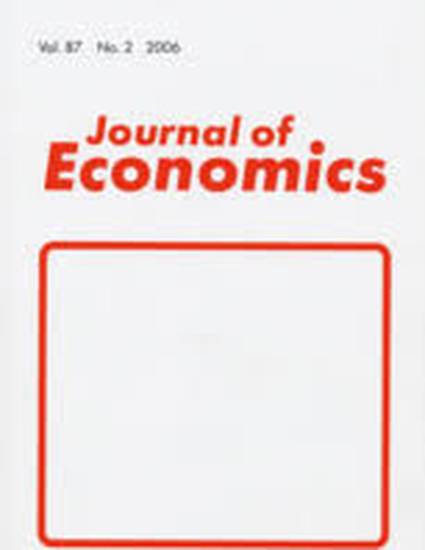 Article
Dynamic efficiency of Cournot and Bertrand competition: input versus output spillovers
Journal of Economics (2009)
Abstract
We consider the efficiency of Cournot andBertrand equilibria in a duopoly with substitutable goods where firms invest in process R&D that generates input spillovers. Under Cournot competition firms always invest more in R&D than under Bertrand competition. More importantly, Cournot competition yields lower prices than Bertrand competition when the R&D production process is efficient, when spillovers are substantial, andwhen goods are not too differentiated. The range of cases for which total surplus under Cournot competition exceeds that under Bertrand competition is even larger as competition over quantities always yields the largest producers' surplus.
Keywords
Bertrand competition,
Cournot competition,
Process R&D,
Efficiency
DOI
10.1007/s00712-009-0085-8
Citation Information
Jeroen Hinloopen and Jan Vandekerckhove. "Dynamic efficiency of Cournot and Bertrand competition: input versus output spillovers"
Journal of Economics
Vol. 98 Iss. 2 (2009) p. 119 - 136 ISSN: 0931-8658
Available at: http://works.bepress.com/hinloopen/14/