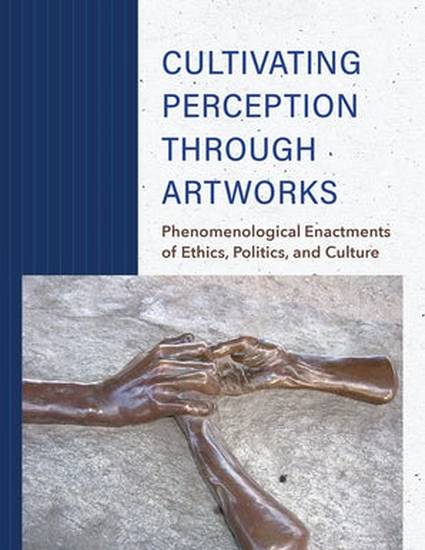 Book
Cultivating Perception Through Artworks: Phenomenological Enactments of Ethics, Politics, and Culture
(2021)
Abstract
What are the ethical, political and cultural consequences of forgetting how to trust our senses? How can artworks help us see, sense, think, and interact in ways that are outside of the systems of convention and order that frame so much of our lives? In Cultivating Perception through Artworks, Helen Fielding challenges us to think alongside and according to artworks, cultivating a perception of what is really there and being expressed by them.
Drawing from and expanding on the work of philosophers such as Luce Irigaray and Maurice Merleau-Ponty, Fielding urges us to trust our senses and engage relationally with works of art in the here and now rather than distancing and systematizing them as aesthetic objects.
Cultivating Perception through Artworks examines examples as diverse as a Rembrandt painting, M. NourbeSe Philip's poetry, and Louise Bourgeois' public sculpture, to demonstrated how artworks enact ethics, politics, or culture. By engaging with different art forms and discovering the unique way that each opens us to the world in a new and unexpected ways, Fielding reveals the importance of our moral, political, and cultural lives.
Keywords
Phenomenology,
artworks,
Merleau-Ponty,
decolonization,
embodied perception,
heidegger,
Irigaray
Publication Date
Fall November 1, 2021
Publisher
Indiana University Press
Citation Information
Helen A Fielding. Cultivating Perception Through Artworks: Phenomenological Enactments of Ethics, Politics, and Culture. Bloomington, IN(2021)
Available at: http://works.bepress.com/helen_fielding/35/