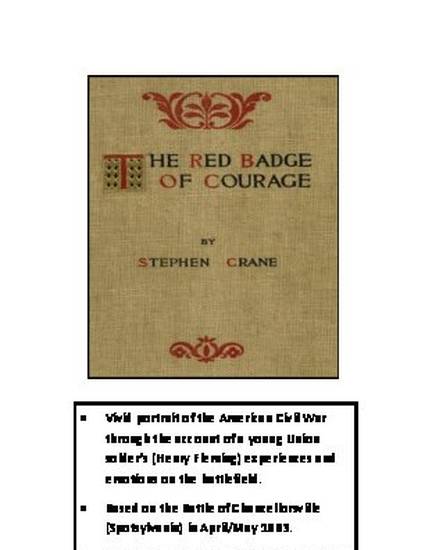 Presentation
Living Banned Books: Stephen Crane's The Red Badge of Courage
Minnesota Library Association Annual Conference (2013)
Abstract
Handout created by Heidi Southworth on Stephen Crane's The Red Badge of Courage as part of a presentation called Living Banned Books at the Minnesota Library Associations Annual Conference in 2013.
Keywords
libraries,
books,
banned books,
Stephen Crane,
Red Badge of Courage
Publication Date
October 10, 2013
Citation Information
Southworth, H., Turner, J., Hatinen, A., Hootman, J., Inniger, A., & Turner, R. (2013, October 10). Living Banned Books. Presented at the Minnesota Library Association Annual Conference, St. Cloud, MN.
Creative Commons License
This work is licensed under a Creative Commons CC_BY-NC International License.