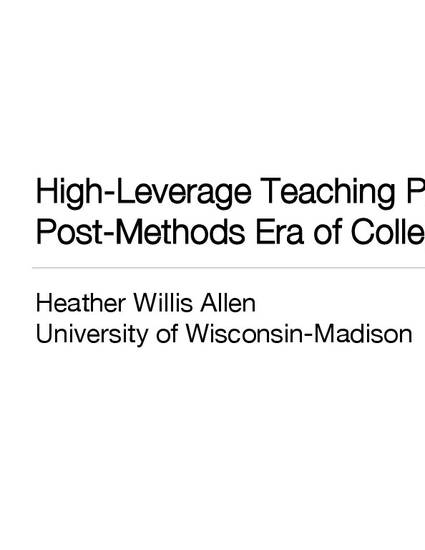 Presentation
High-Leverage Teaching Practices in a Post-Methods Era of Collegiate Foreign Language Teaching
Tenth International Conference on Language Teacher Education (2017)
Abstract
This presentation argues for the integration of High Leverage Teaching Practices into the professional development experiences of future foreign language professors. In particular, I make the case for the compatibility of HLTPs with conceptually rich frameworks for foreign language learning such as the multiliteracies approach, and the value of HLTPs for uniting theory and practice.
Keywords
foreign language; teaching; high leverage teaching practices; literacy; multiliteracies
Publication Date
February 3, 2017
Citation Information
Heather W. Allen. "High-Leverage Teaching Practices in a Post-Methods Era of Collegiate Foreign Language Teaching"
Tenth International Conference on Language Teacher Education
(2017)
Available at: http://works.bepress.com/heatherwillisallen/67/