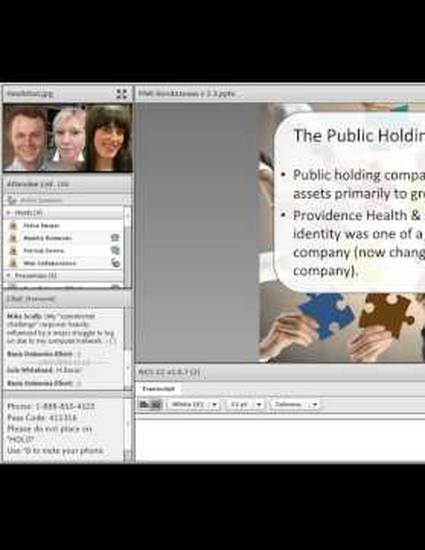 Presentation
Creating a Library "Holdings" Group: A Joined Service Model
NNLM-PNR Rendezvous (2015)
Abstract
Faced with resource constraints many hospital libraries have considered joint operations. However successful, systemization can be a challenge. Providence Health & Services library share their innovative approach, using a holding company model to develop partnerships and collaborations, to growing a system-wide team and expanding library services. Learn about the successes and challenges Isaac and his team faced and see what strategies may work in your library system.
Publication Date
October 21, 2015
Citation Information
Huffman, I., Martin, H.J., Delawska-Elliott, B. (2015). "Creating a Library "Holdings" Group: A Joined Service Model". Webinar presentation NNLM-PNR Rendezvous, October 21, 2015.