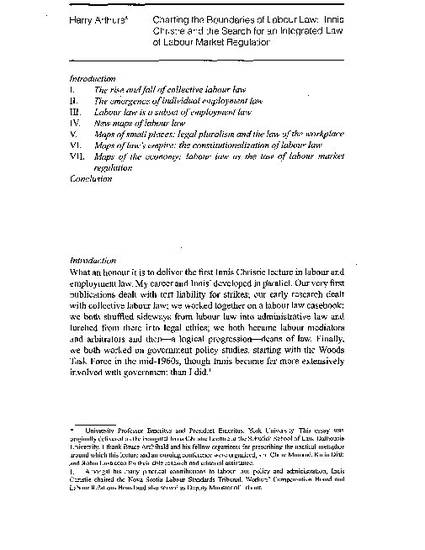 Article
Charting the Boundaries of Labour Law: Innis Christie and the Search for an Integrated Law of Labour Market Regulations
Dalhousie Law Journal. Volume 34, Number 1 (2011), p. 1-18.
Publication Date
1-1-2011
Creative Commons License
Creative Commons Attribution-Noncommercial-No Derivative Works 4.0
Citation Information
Arthurs, Harry W. "Charting the Boundaries of Labour Law: Innis Christie and the Search for an Integrated Law of Labour Market Regulations."
Dalhousie Law Journal
34.1 (2011): 1-18.