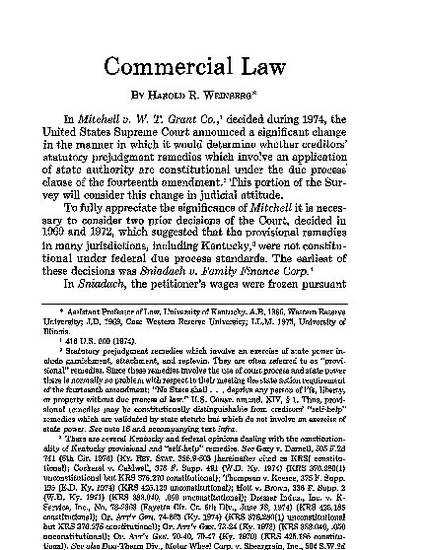 Article
Kentucky Law Survey: Commercial Law
Law Faculty Scholarly Articles
Abstract
This article provides a survey of Kentucky legal developments in the area of commercial law. The focus of this survey is whether a creditor's statutory prejudgment remedies, which involve an application of state authority, are constitutional under the due process clause of the fourteenth amendment.
Publication Date
1-1-1975
Citation Information
Harold R. Weinberg, Kentucky Law Survey,
Commercial Law
, 63 Ky. L.J. 727 (1975).