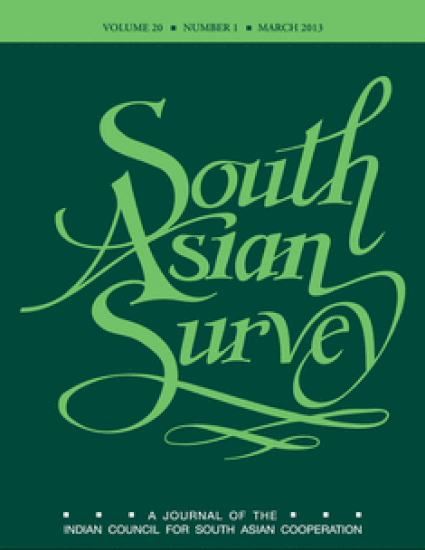 Article
India's Look East Policy: Its Evolution and Approach
South Asian Survey (2011)
Abstract
The Look East policy has emerged as an important foreign policy initiative of India in the post-Cold War period. It was launched in 1991 by the Narasimha Rao government with the aim of developing political contacts, increasing economic integration and forging security cooperation with countries of Southeast Asia. The policy marked a shift in India's perspective of the world, with the strategic and economic importance of Southeast Asia to India's national interests being recognised. The second phase, which began in 2003, extends the coverage of the Look East policy from Australia to East Asia, with Association of Southeast Asian Nations (ASEAN) as its core. The new phase thus marks a shift in focus from trade to wider economic and security cooperation, political partnerships, physical connectivity through road and rail links. In this article, the evolution of India's Look East policy and its recent approach are analysed.
Keywords
India,
foreign policy,
Southeast Asia,
ASEAN,
Northeast India,
trade,
economic integration,
security cooperation,
political partnership,
physical connectivity
DOI
10.1177/0971523113513368
Citation Information
Haokip, T. (2011). India's Look East Policy Its Evolution and Approach. South Asian Survey, 18(2), 239-257.