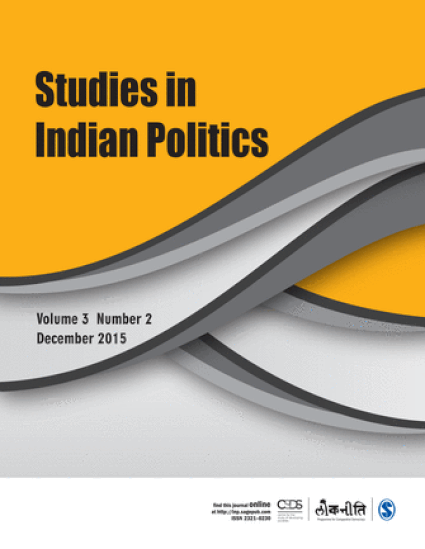 Article
Spurn Thy Neighbour: The Politics of Indigeneity in Manipur
Studies in Indian Politics (2016)
Abstract
This article examines the recurrent 'politics of indigeneity' in Manipur with the emerging notions of space and territoriality, and the increasing demand for 'political space' by marginal groups. The perpetual xenophobic anxiety and perceived threat of 'homogenization', which aroused the drive for 'ethnic revivalism' in recent years, have been dominating the state's day-to-day ethno-political life. Treating 'tribes as indigenous people' and the synonymous usage of 'indigenous people as original inhabitant', the ethno-politics of territory translates into the 'politics of indigeneity'. The emergent 'indigenous tribe' politics is a strategy not only to claim further rights and entitlements from the state but also to question the 'indigeneity' of certain marginal 'others' in the state and their rights.
Keywords
Manipur,
indigeneity,
ethnic politics,
territoriality
DOI
10.1177/2321023016665526
Citation Information
Haokip, T. (2016). Spurn Thy Neighbour: The Politics of Indigeneity in Manipur. Studies in Indian Politics, 4(2), 1-13.