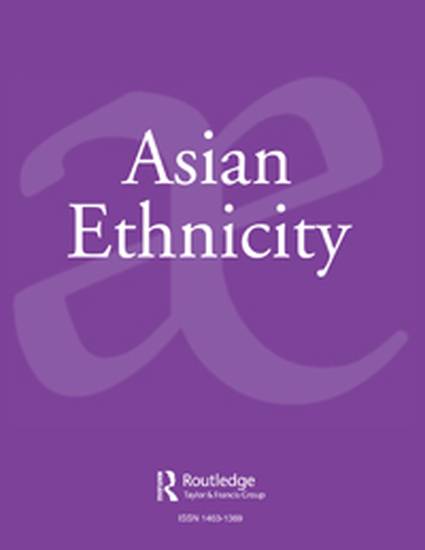 Article
Inter-ethnic relations in Meghalaya
Asian Ethnicity (2014)
Abstract
The Indian state of Meghalaya, since its creation in 1972, had been raven by ethnic conflicts between the indigenous tribes and settler non-tribal communities. The domination of business establishments, labour force and other employment opportunities by settlers who are mainly economic migrants from Bangladesh, Nepal and other parts of India resulted in anxiousness among the native locals, resulting in three ethnic riots between indigenous tribals and settler non-tribal communities. By the turn of the twentieth century the state witnessed a relative change in the nature of relations between the ethnic communities. While the relations between the indigenous tribals and settler communities have relatively improved, ethnic tensions shifted to the indigenous tribes. This article uses the perceived threat hypothesis and a combination of rational choice theory and interpretivism to explain empirically observed realities in Meghalaya. Emphasis is placed on the post-1992 period, focusing on the emerging ethnic relations between the indigenous tribes of Meghalaya.
Keywords
Inter-ethnic relations,
Meghalaya,
Khasi,
Garo,
Jaintia,
Nepali,
Kuki,
Rabha
DOI
10.1080/14631369.2013.853545
Citation Information
Thongkholal Haokip. "Inter-ethnic relations in Meghalaya"
Asian Ethnicity
Vol. 15 Iss. 3 (2014) p. 302 - 316 ISSN: 1463-1369
Available at: http://works.bepress.com/haokip/13/