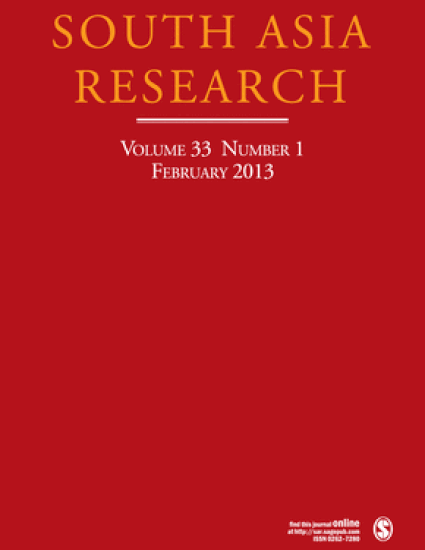 Article
The Kuki-Naga Conflict In The Light Of Recent Publications
South Asia Research (2013)
Abstract
This brief article critically reviews various recent essays and publications on the Kuki–Naga conflict of the 1990s. The conflict has resulted in uprooting hundreds of villages, with the loss of more than a thousand lives, destruction of valuable properties and internal displacement. While British colonial policies of governance in Northeast India and the rise of ethnic nationalism among Kukis and Nagas in the post-independence period have been identified as major root causes of the Kuki–Naga conflict, the literature remains inconclusive and this article argues that today competing claims and perceived threats regarding land and territory appear to be the major cause of continuing tensions.
Keywords
conflict,
ethnicity,
identity,
India,
Kuki,
Naga,
Manipur,
Nagaland,
Assam,
Northeast India
DOI
10.1177/0262728013475545
Citation Information
Haokip, T. (2013). The Kuki–Naga conflict in the light of recent publications. South Asia Research, 33(1), 77-87.