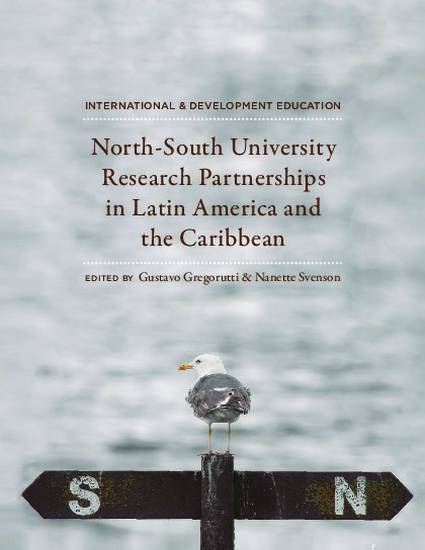 Book
North-South University Research Partnerships in Latin America and the Caribbean
(2018)
Abstract
Research productivity, alongside teaching and service, is a critical component of university output worldwide and a major determinant in global university rankings. Schools in Latin America and the Caribbean (LAC) have a weak record in this regard, but certain research programs scattered throughout the region's universities are producing notable results. A number of these involve North-South partnerships, with one or more institutions from industrialized countries and one or more partner institutions from the LAC region. 
These endeavorsand the research they conduct and disseminate are the focus of this book. 
Much of the scholarly work on North-South research to date has concentrated principally on joint publications and co-authorship bibliometrics. This volume, instead, presents case studies for various successful LAC North-South examples and takes a more in-depth look at the North-South collaboration model, which appears to be a viable option for propelling LAC university research. These cases are examined within the context of study on international research collaborations to highlight the motivations, mechanics, limitations and success factors involved in the North-South relationships, as well as their resulting research output. 
Keywords
Higher education,
Latin America universities,
Comparative education,
North-South Collaboration
Publication Date
Spring June 14, 2018
Publisher
Palgrave-MacMillan
Citation Information
Gus Gregorutti and Nanette Svenson. North-South University Research Partnerships in Latin America and the Caribbean. (2018)
Available at: http://works.bepress.com/gus_gregorutti/60/