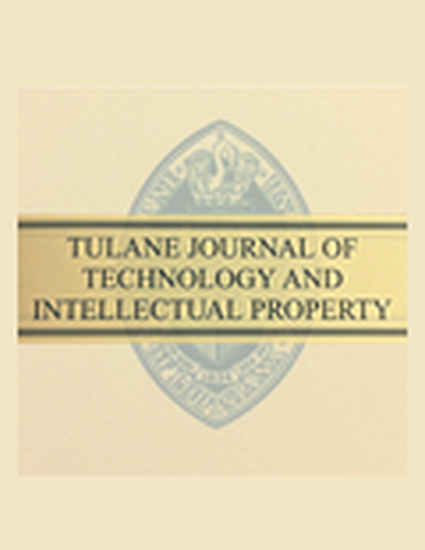 Article
Copyright, Private Copying, and Discrete Public Goods
Tulane Journal of Technology and Intellectual Property
Abstract
Understanding if, and when, copyright should attempt to proscribe private copying deserves far more than the simplistic treatment it has so far received from a handful of courts. This Essay aims to begin that conversation. Part I begins by introducing simple models that compare the market and socially optimal production of continuous and discrete public goods models and discussing their implications for copyright. Part II will then focus on the limits of the market's ability to produce efficiently discrete public goods in the absence of government intervention. Part III will then consider the implications of the discrete public goods model for copyright. Finally, in Part IV, I offer some concluding thoughts.
Publisher
Tulane University School of Law
Citation Information
Glynn S. Lunney. "Copyright, Private Copying, and Discrete Public Goods"
Tulane Journal of Technology and Intellectual Property
Vol. 12 Iss. 1 (2009) p. 1 - 33
Available at: http://works.bepress.com/glynn_lunney/38/