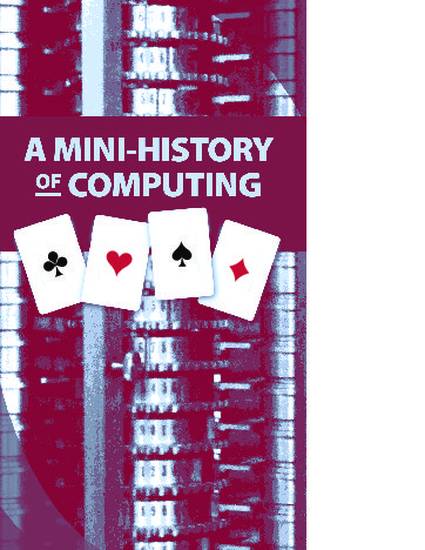 Book
A Mini-History of Computing
A Mini-History of Computing
Publication Date
1-1-2011
Publisher Name
American Institute of Physics
Abstract
This book was produced by George K. Thiruvathukal for the American Institute of Physics to promote interest in the interdisciplinary publication, Computing in Science and Engineering. It accompanied a limited edition set of playing cards that is no longer available (except in PDF). This book features a set of 54 significant computers by era/category, including ancient calculating instruments, pre-electronic mechanical calculators and computers, electronic era computers, and modern computing (minicomputers, maniframes, personal computers, devices, and gaming consoles).
Creative Commons License
Creative Commons Attribution-Noncommercial-No Derivative Works 3.0
Citation Information
George K. Thiruvathukal, A Mini-History of Computing, American Institute of Physics, College Park, MD, 2011.