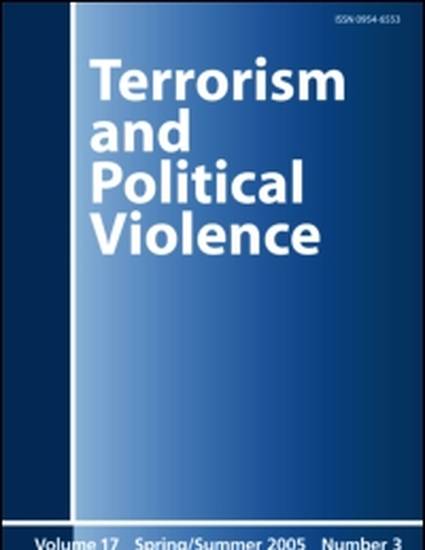 Article
Persuasive Narratives and Costly Actions
Terrorism and Political Violence (2015)
Abstract
Persuasive narratives can induce some individuals to engage in costly actions. Entrepreneurs of suicide missions frame the necessity of violent behavior within the context of persuasive narratives to attract potential recruits. Herein we report results from an experiment to test factors involved with costly action linked to a persuasive narrative. We recruited 164 participants (
M
 = 21, 
SD
 = 5.20) and measured hormones, electrodermal activity, and personality to predict who would be influenced by the narrative's message. We found that the persuasive narrative we tested resulted in costly action by those who are high-perspective takers and are more physiologically aroused by the narrative. The findings fill lacunae in the literature, providing a novel approach to examine costly behavior (like martyrdom missions) in the laboratory.
Citation Information
Giti Zahedzadeh, Jorge A. Barraza and Paul J. Zak. "Persuasive Narratives and Costly Actions"
Terrorism and Political Violence
(2015)
Available at: http://works.bepress.com/giti-zahedzadeh/1/