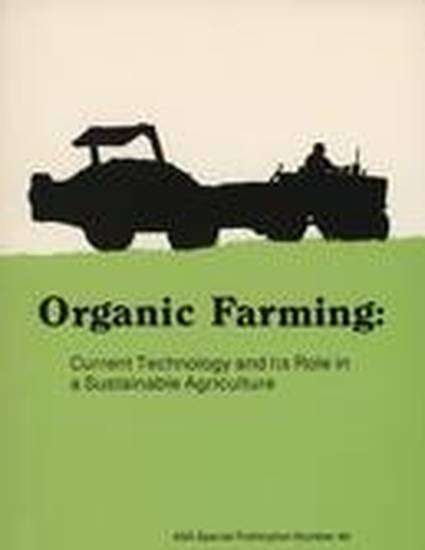 Article
Energy Efficiencies of Farming Wheat, Corn, and Potatoes Organically
ASA Special Publication, Organic Farming: Current Technology and its Role in a Sustainable Agriculture (1984)
Abstract
Since the mid-1930's, agricultural productivity measured in crop yield per acre has more than doubled. The USA now dominated the world's grain exports and in fiscal 1981, U.S. agricultural exports are projected to reach a record $45 billion. This high level of productivity has been due largely to the mobilization of energy resources in agricultural production combined with the use of high-yielding crop varieties and in part to timeliness of operations and other cultural practices.
Keywords
Energy efficiencies in farming,
Organic farming
Publication Date
January 1, 1984
DOI
10.2134/asaspecpub46.c12
Citation Information
David Pimentel, Gigi Berardi and Sarah Fast. "Energy Efficiencies of Farming Wheat, Corn, and Potatoes Organically"
ASA Special Publication, Organic Farming: Current Technology and its Role in a Sustainable Agriculture
Vol. 46 (1984) p. 151 - 161
Available at: http://works.bepress.com/gigi_berardi/38/