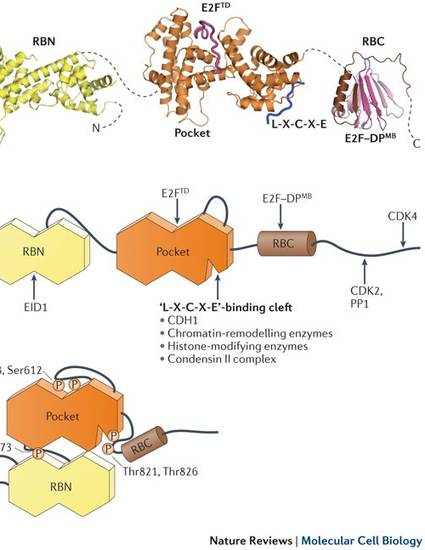 Article
Molecular mechanisms underlying RB protein function
Nature Reviews Molecular Biology (2013)
Abstract
Inactivation of the RB protein is one of the most fundamental events in cancer. Coming to a molecular understanding of its function in normal cells and how it impedes cancer development has been challenging. Historically, the ability of RB to regulate the cell cycle placed it in a central role in proliferative control, and research focused on RB regulation of the E2F family of transcription factors. Remarkably, several recent studies have found additional tumour-suppressor functions of RB, including alternative roles in the cell cycle, maintenance of genome stability and apoptosis. These advances and new structural studies are combining to define the multifunctionality of RB.
Citation Information
Frederick Dick. "Molecular mechanisms underlying RB protein function"
Nature Reviews Molecular Biology
(2013)
Available at: http://works.bepress.com/frederick-dick/1/