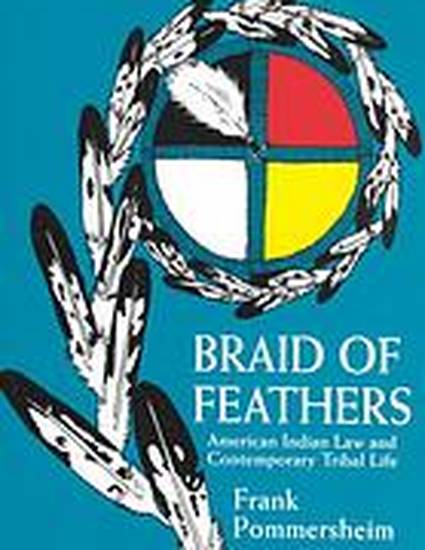 Book
(Paperback) BRAID OF FEATHERS: AMERICAN INDIAN LAW AND CONTEMPORARY TRIBAL LIFE
(1997)
Abstract
Taking as its starting point the cultural, spiritual, and physical nature of the reservation, Braid of Feathers traces the development of Indian law from the 1770s to the present.
Keywords
Tribal life,
Tribal Relationships,
Indian Law,
Tribal Sovereignty,
Indian Culture
Publisher
University of California Press
Citation Information
Frank Pommersheim.
Braid of Feathers: American Indian Law and Contemporary Tribal Life
(Paperback ed). University of California Press, 1997.
WorldCat