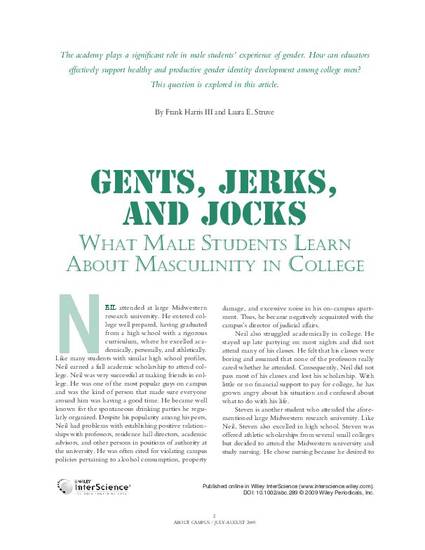 Article
Gents, Jerks, and Jocks: What Men Learn About Masculinity in College
About Campus (2009)
Abstract
The academy plays a significant role in male students' experience of gender. How can educators effectively support healthy and productive gender identity development among college men? This question is explored in this article.
Keywords
College Men,
Masculinities,
Identity Development,
Campus Environments
Citation Information
Harris III, F., & Struve, L.E. (2009). Gents, jerks, and jocks: What men learn about masculinity in college.
About Campus, 14
(3), 2-9.