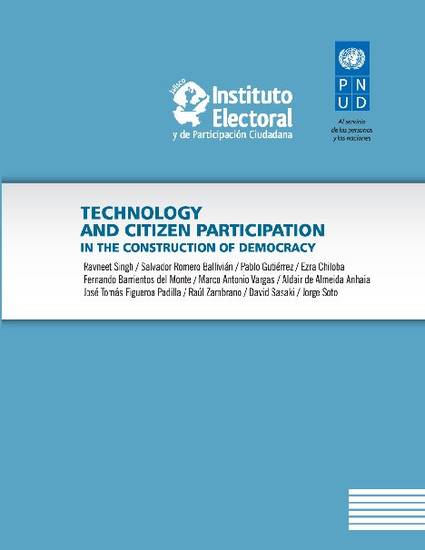 Contribution to Book
"Not to electronic voting": why is electronic voting successful in some countries and fails in others?
Technology and Citizen Participation in the Construction of Democracy (2012)
Abstract
The objective of this paper is to highlight aspects that are not technical, or legal or strictly electoral but must be considered in the process of implementing electronic voting systems. Electronic voting is a reality that has gained momentum in several countries, but it is important to note that it is not a linear process, initially it is not quite socially accepted, nor is it a process that must forcefully and necessarily be implemented in all democracies. It is therefore important to explain why in some countries its implementation has been successful and why in others it has not.
Publication Date
Summer 2012
Publisher
UNDP Mexico, IEPC Jalisco
Citation Information
Fernando Barrientos del Monte. ""Not to electronic voting": why is electronic voting successful in some countries and fails in others?" 1Guadalajara
Technology and Citizen Participation in the Construction of Democracy
Vol. 1 (2012)
Available at: http://works.bepress.com/fernando_barrientos/34/