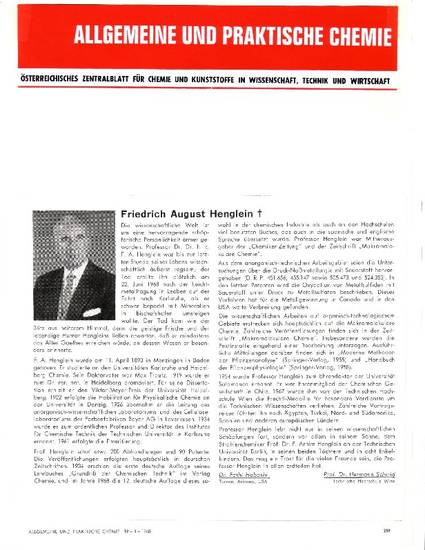 Article
Friedrich August Henglein
Allgemeine und Praktiche Chemie (1970)
Abstract
Friedrich August Henglein (1893-1968) while working in the chemical industry in Germany performed in 1926 the first experiments for pressure leaching of zinc sulfide to form zinc sulfate solution. This was in connection of removing hydrogen sulfide from coke oven gas by absorption in zinc sulfate solution. The ZnS precipitated can then be transformed into zinc sulfate for recycle.
Keywords
Pressure leaching,
Sulfides,
Autoclaves
Publication Date
August, 1970
Citation Information
Allgemeine und Praktiche Chemie
19.8 (1968): 259-259.