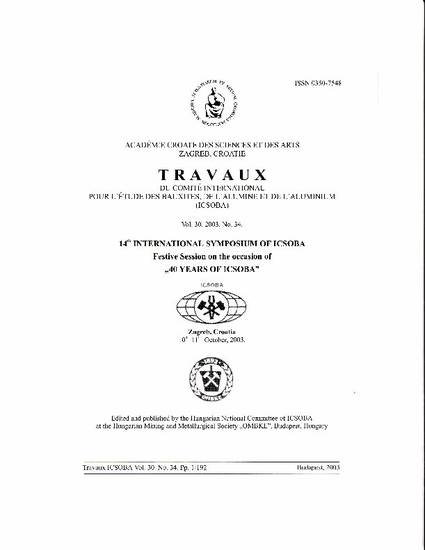 Article
Schools of Mines. The Beginnings of Mining and Metallurgical Education
Travaux du Comité International Pour LÈtude des Bauxite, de l'Alumine et de l'Auminium (2003)
Abstract
Education in mining and metallurgy started when Schools of Mines were created. These were usually founded in mining districts, to give instruction not only for future miners and metallurgists, but also for geologists and other technicians needed for the mining and metallurgical industries. Some of these started by private individuals, others were created by the ruler or by the State. Gradually, there became the need to have qualified administrators for the mines and smelters, and for teachers for these schools. As a result, some schools were elevated to academies or became later technical universities, some were closed due to exhaustion of the mines or other reasons, some were moved to other developing regions, while others remained as vocational mining schools. The scientists and engineers who taught at these schools wrote numerous textbooks and monographs in these sectors for the benefit of students and engineers all over the world. A summary of these developments is outlined.
Keywords
Freiberg,
Berlin,
Clausthal,
Otosi,
Vergara,
Amaden,
Mexico City,
Guanajuatao,
Joachimsthal,
Schemnitz,
Idria,
Leoben,
Pribram,
Saint Etienne,
Nancy,
London,
Camborn,
Kinston,
Quebec City,
Johannesburg,
Copiapo,
OuroPreto,
Medellin,
La Serena,
Santiago,
Oruro
Publication Date
October, 2003
Citation Information
Fathi Habashi. "Schools of Mines. The Beginnings of Mining and Metallurgical Education"
Travaux du Comité International Pour LÈtude des Bauxite, de l'Alumine et de l'Auminium
Vol. 30 Iss. 34 (2003)
Available at: http://works.bepress.com/fathi_habashi/52/