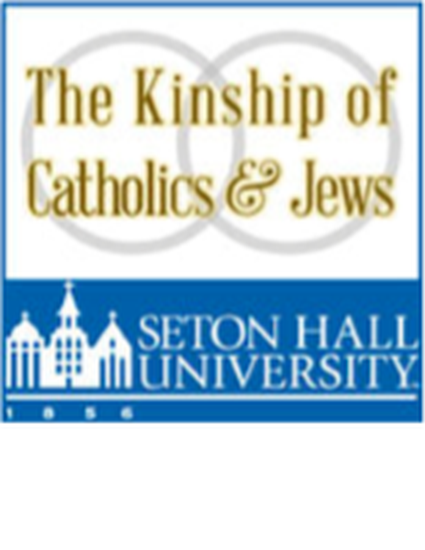 Presentation
The Development of Jewish-Christian Studies
The Kinship of Catholics & Jews (2013)
Abstract
Father Lawrence E. Frizzell and Rabbi Asher Finkel discuss the development of Jewish-Christian Studies as a discipline in academia on The Kinship of Catholics & Jews radio program, which is broadcast every Sunday on WSOU 89.5 at Seton Hall University.
Rabbi Asher Finkel, Ph.D. is a founding member and Professor Emeritis of the Master of Arts in Jewish-Christian Studies Program in the Department of Religion at Seton Hall University .
Keywords
Jewish holiday,
WSOU,
radio,
Finkel,
Torah,
Jewish scriptures,
Old Testament,
kinship,
Catholics,
Jews,
Jewish-Christian,
studies,
Lawrence Frizzell,
Asher Finkel
Citation Information
Lawrence E. Frizzell. "The Development of Jewish-Christian Studies"
The Kinship of Catholics & Jews
(2013)
Available at: http://works.bepress.com/fatherlawrence_frizzelldphil/89/