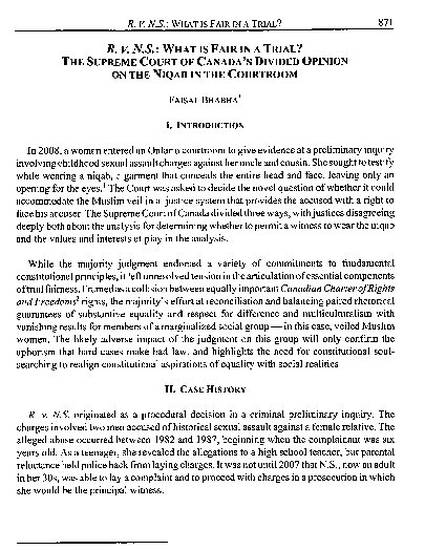 Article
R. v. N.S.: What Is Fair in a Trial? The Supreme Court of Canada's Divided Opinion on the NIQAB in the Courtroom
Alberta Law Review. Volume 50, Number 4 (2013), p. 871-892.
Publication Date
1-1-2013
Creative Commons License
Creative Commons Attribution-Noncommercial-No Derivative Works 4.0
Citation Information
Bhabha, Faisal. "R. v. N.S.: What Is Fair in a Trial? The Supreme Court of Canada's Divided Opinion on the NIQAB in the Courtroom."
Alberta Law Review
50.4 (2013): 871-892.